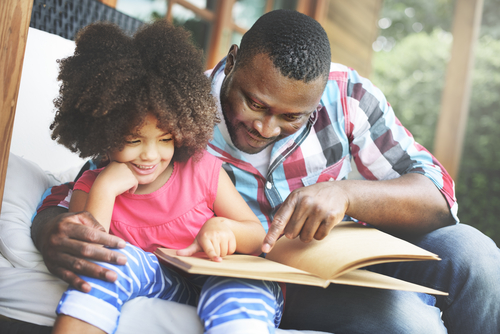 By Caitlin Kirk and Ryan C. Davis
Who receives custody of a child when the parents are not married? In Tennessee, an unmarried mother automatically has physical and legal custody of her child. Because of this, unmarried fathers may face challenges when attempting to gain shared custody of their child. In these situations, it is important that a father wishing to establish his parental rights seek the help of an experienced family law attorney.
How can an unmarried father obtain custody or visitation rights for his child? The first step a father can take to receive custody rights is to first establish paternity. A presumption of paternity only exists if:
The parents were married to each other at the time of birth or within 300 days prior to it.
The parents married after the child's birth and the man registered as a putative father, consented to be listed on the child's birth certificate, or consented to provide support to the child.
The nonparent man has brought the child into his home and held him out as his son or daughter.
How can an unmarried father establish paternity? The father and mother can always agree to a Voluntary Acknowledgement of Paternity document at the hospital to establish paternity. However, if the parents aren't able to come to this type of agreement, a father may file a petition to establish paternity in a Tennessee court. In Nashville and in most counties, this petition would be filed in Juvenile Court. After the petition is filed, the court may order DNA testing to establish paternity. If the father is able to successfully prove paternity, the court then enters an order of parentage to legally establish the father's paternity.
How does an unmarried father receive custody once he has established paternity? Once parentage has been established, the father can then petition the court for custody or visitation time with his child. The court makes all child custody decisions at their own discretion and every case is different, but the court will keep the best interests of the child in mind. The parents will have to either agree to a Permanent Parenting Plan, or if an agreement cannot be reached, both parties can submit their proposed parenting plans to the court and the judge will decide, following a trial, what the best parenting plan is for the child. This plan will establish, among other things, who the primary residential parent will be, what the parenting schedule will be (including holidays and school vacations), and what the child support obligation will be for the alternative residential parent.
If you are an unmarried father that is being prevented from spending time with your child, it can be a challenge to receive the parenting time that you want. If you wish to assert your right to play an active role as a father in your child's life, you need an advocate to keep you and your child's best interests in mind. Call the attorneys at Ryan C. Davis Law, PLLC today at (615) 649-0110. We understand family law in Nashville, Tennessee and we're here to help.
Click here for more child custody related education center posts.